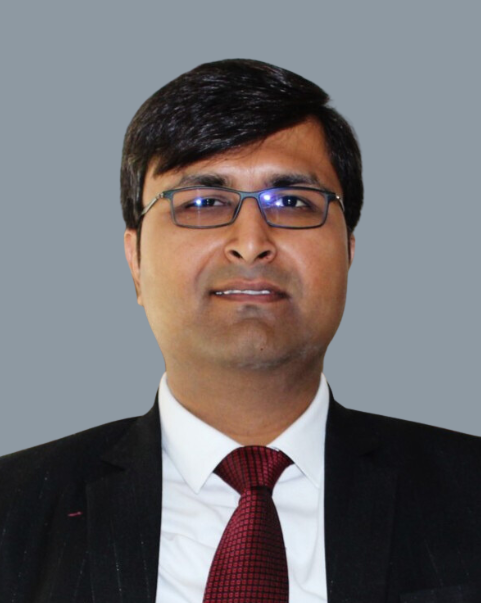 Education:
Bachelor of Laws (LL.B.)
PGDPL Patent Laws
M. Pharm Novel Drug Delivery System
Dipl. In Electronics and Telecom Engineering
PGDM IPR and Patent Management
Admission:
Bar council of Maharashtra and Goa
IN Patent Attorney and Agent
Kushal Vyas is a Patent agent aiming to help clients in creating best patent strategies aligned with their organizational goals.

He is having 12+ years of experience managing more than 450 patent assignments and brings experience of having worked both in in-house patent team and as a patent consultant. This diverse exposure helps him to bring integrated experience of creating patent strategies aligned with product lifecycle.

His area of expertise includes – 
– Innovation consulting.
– Patent Prosecution (Prior art searches, Drafting, Filing).
– PCT Filing.
– India – PCT National phase application, convention application
– Pre and Post Grant Opposition.
– Patent landscape reports.
– Preparation of Freedom to Operate (FTO) Report.
– Proposing Patent design around strategies.
– Handling Acquisition Due Diligence, performing IP analysis and preparing reports.
– Design filing.
– Coordinating and preparing invalidation strategies for patent litigation.
– Patent licensing and Acquisition.

He strongly believes in structured approach, on-time accomplishments and proactively addressing all our clients concerns and expectation. He is passionate about his work as patents rewards people and organizations for their innovation and intellectual creativity. In free time he enjoys reading books, travelling and interacting with great minds.